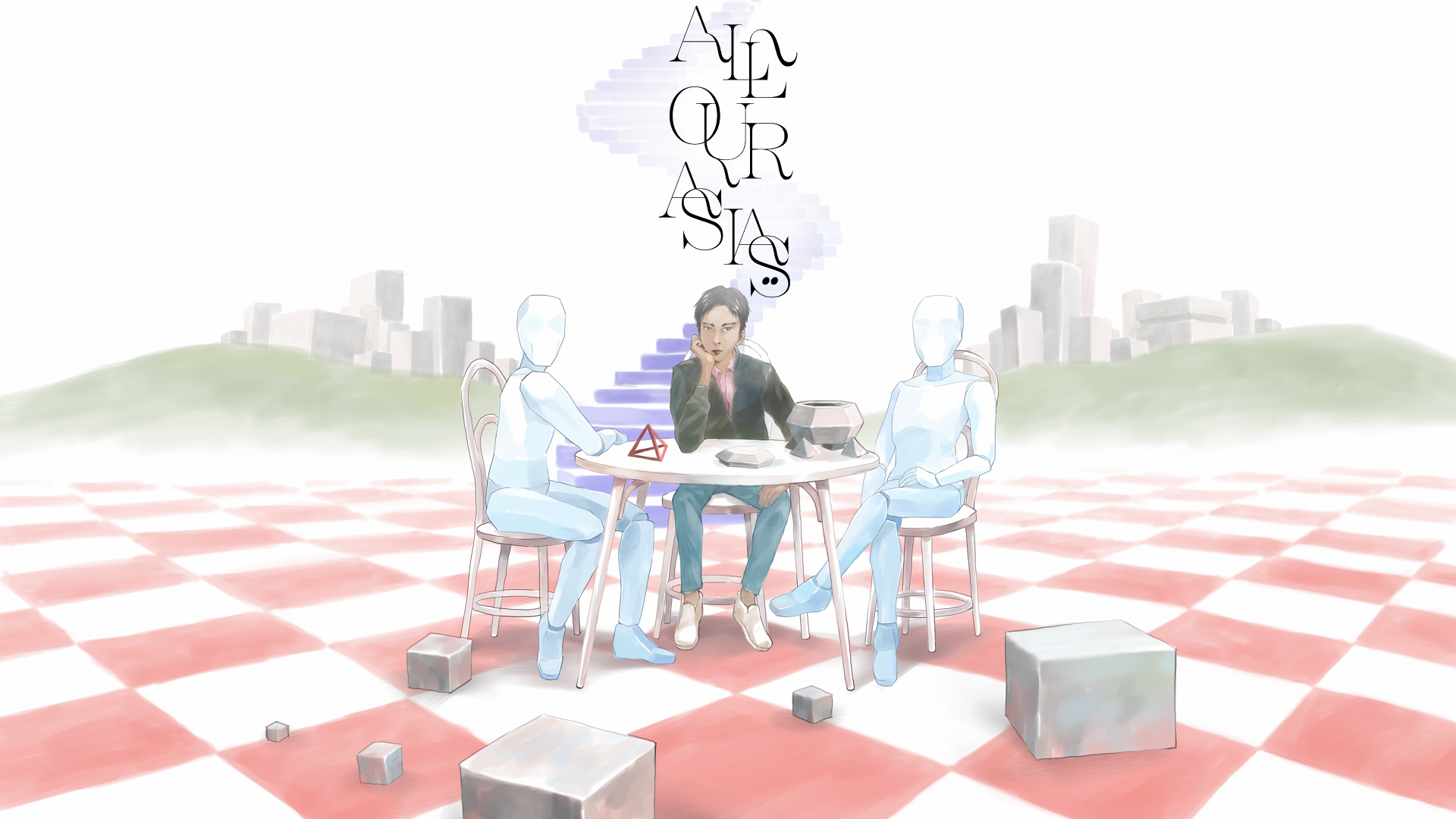 All Our Asias
(GIF is not in the game... though I might use a similar idea)
Not much new I can share with everyone... this past week I started a lot of new music, modeled more areas. I guess things are going smoothly - getting into a good flow with the music. Teaching on the side helps give structure to my week so maybe I am being more efficient nowadays.
The recent areas I made are quite nice and I think everyone will enjoy them. Well, I'm trying to only make areas with interesting spatial ideas, so I think you'll enjoy what I've made!
I also cut out some more stuff, so the game is getting leaner, which is good, it will be done sooner.
I promise the trailer will be done by the end of next week, and the Steam page, up! I made a relatively satisfactory logo for the game on steam today, as well - time consuming but good practice I guess. I may come back to the logo and properly make it with a type designing software but for now it is pretty good.