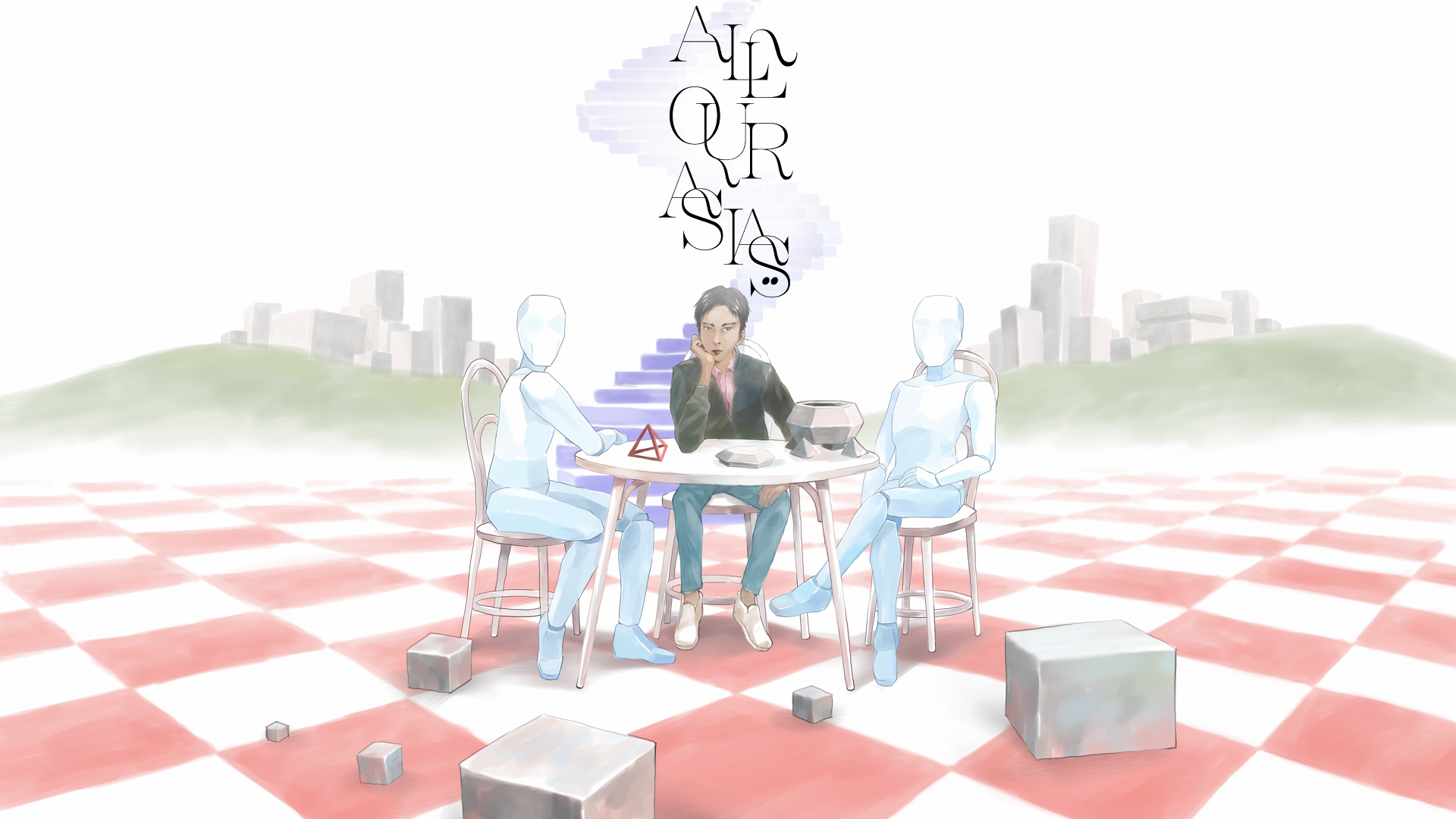 All Our Asias
Hey everyone (no one?)! It's been 3 weeks since my last update.
Since then... the title's been announced. That's right, it's...
[All Our Asias]
What's the meaning of the title? Play to find out! Like Anodyne and Even the Ocean, it doesn't have a clear definition, but encompasses a few of the ideas the game explores.
Press, Interviews

Progress
Started work and finished more music.
Got the finished, colored Yuito portrait into the game, got a finished UI into the game. I hired Joni Kittaka for help here.
Finally put in the title screen. Going to finish up the 'start new game' behavior soon and hopefully key-rebinding interface.
Started modeling a few other areas.
Begun restyling the dialogue. I was realizing something was lacking from the lack of detailed graphics... and thought it would make sense to restylize the dialogue like a novel. So dialogue will have quotation marks and sometimes character actions. I think this will help player imagination fill in some of the gaps for player interactions, and the text that isn't spoken by characters will help to fill in some emotional context.
Made a list of all remaining NPCs/mini-cutscenes to go into the game, started working on finishing that.
So yeah, a bunch of little things here and there. Eventually the game will be done! I'm excited about the music.. and for the game to be done.